You can only restore your subscription if you've purchased it via the App Store or Google Play. If you've purchased it on our website, please contact our support so we can help.
Here's how you can restore your premium subscription in case you switched to a new phone or logged in using the wrong credentials.
1. Go to the Me tab:
2. Scroll all the way down and tap Settings & Account Details:
3. Tap Manage subscription at the bottom:
3. On the subscription pop up, use the Restore button to restore your previous purchases.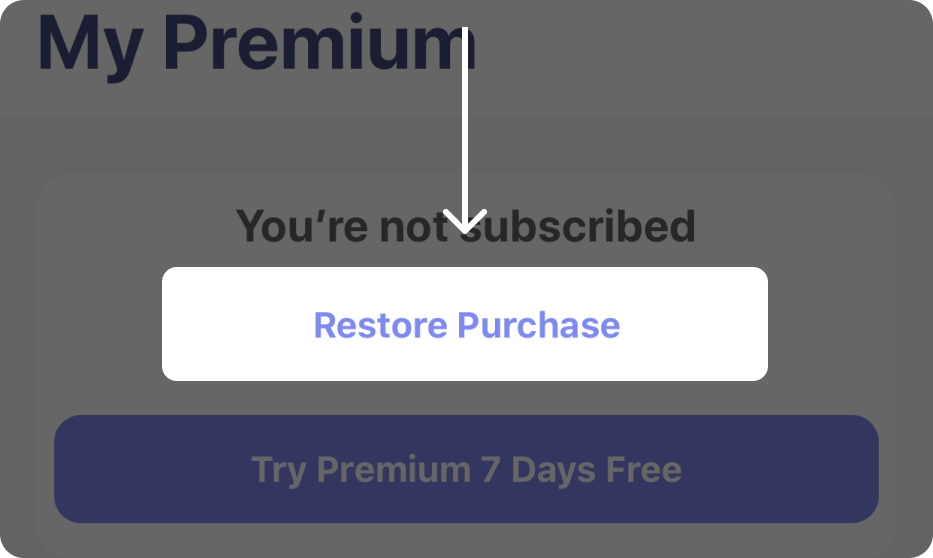 If the subscription is restored correctly, the premium content in the Simple app will be unlocked.
That's it! If your subscription isn't restored correctly, please contact our customer support team by submitting a request or email manually at care@simple.life